Helen Chen
Phone:  0401 636 567
Ute Kreher
Phone: 0403 818 334
Natalie Mikic
Phone:  0437 553 023
Carolyn Roberts
Phone:  0407 873 747
Monica Smith
Phone:  0432 361 036
Dawn Wilders
Phone: 0418 376 869
Deb Williams
Phone: 0419 882 800
SNOW COURIER EDITOR & LIBRARIAN:
Mrs Lorraine Addison
98 Maroondah Highway, Croydon  Vic  3136
Email: polastar21@bigpond.com
​Phone: 9723 2766
SHOW RESULTS REPORTER: 
Bernadette Lawton.
62 McGregor Avenue
Healesville Vic 3777
Phone: (03) 5962 5190
 
OBEDIENCE CONVENOR & TRIAL RESULTS REPORTER:
Mr David Hutson
Email: dhutson@optusnet.com.au
Phone: 03 8759 3852
SHOW MANAGER:
Debbie Parker
Phone: 0419 548 932
ASSISTANT SHOW MANAGER:
Colin MacLeod
Phone: 0431 399 132
 
TROPHY STEWARD:
Bernadette Lawton
0400 156 191
TROPHY STEWARD ASSISTANTS
Fay Tucker. Phone: (03) 9728 6666
Alison Harrison. Phone: 0433 532 863
         
PUBLICITY OFFICER:
Mr Ron Addison
Phone: (03) 9723 2766
OVERSEAS LIASON OFFICER:
Mr Ron Addison
Phone: (03) 9723 2766
SOCIAL ORGANISER:

 
SLED MASTER:
Mr Ron Addison
Phone: 0407 803 032
HOSTESS:
 
Interstate Representatives:                                 
NEW SOUTH WALES:
Mrs Helen Gabb
Email: imperator@activ8.net.au
QUEENSLAND:
TBA
TASMANIA:
Miss Janet Ainscow
AUSTRALIAN CAPITAL TERRITORY:
TBA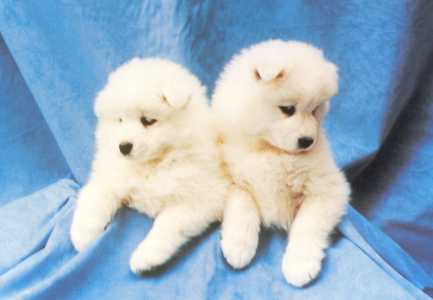 Australian Breed Club Secretaries:
NEW SOUTH WALES SAMOYED CLUB:
Ms Rachael Baker
SOUTH AUSTRALIA SAMOYED CLUB:
Mr David Brown
PO Box 775, Two Wells South Australia 5501
Phone: (08) 8520 2571
Email: 
adskis@bigpond.com
All photos and graphics on this site remain the property of the Samoyed Dog Club of Victoria and the Club gratefully acknowledges the following people for permission to use their photographs.
Mr & Mrs C Dance, Miss G Hustwaite, Mrs M Steele, Miss F Tucker, Mr. D. Ewing, Mr. R. Addison, Mrs. D. Klaaysen, Mrs. J. Hughes, Mr. J. Wilders & Mr. Vic Willms.